Headband - Accessorise, top - mum's, skirt and belt - River Island, sandals - M&S, bracelet - Primark, lipstick - starry-eyed by Rimmel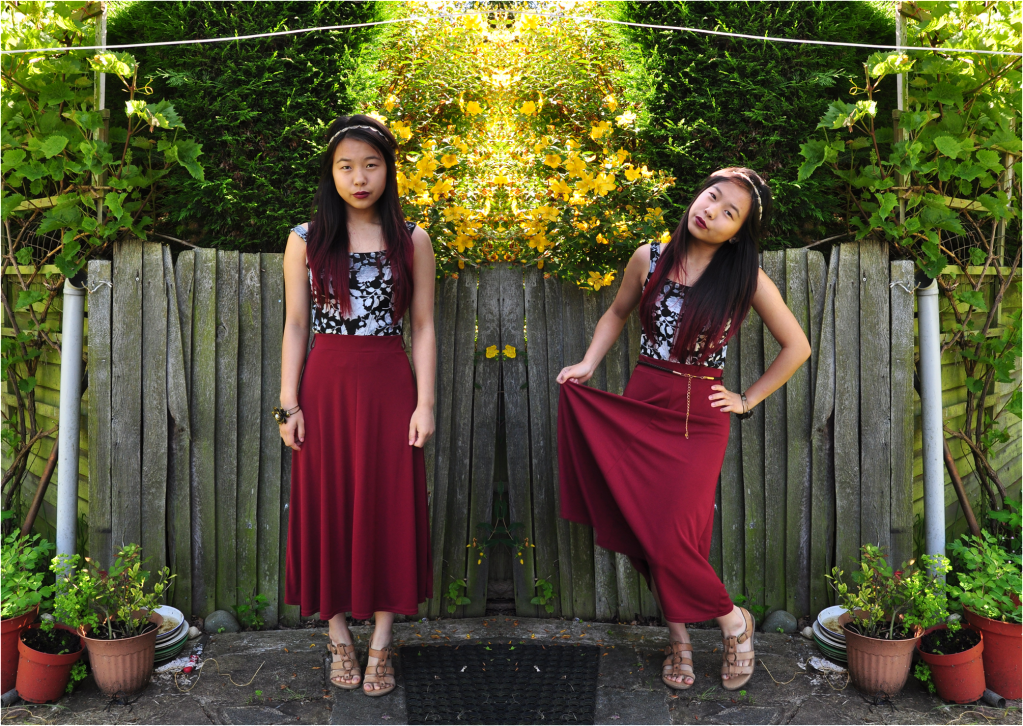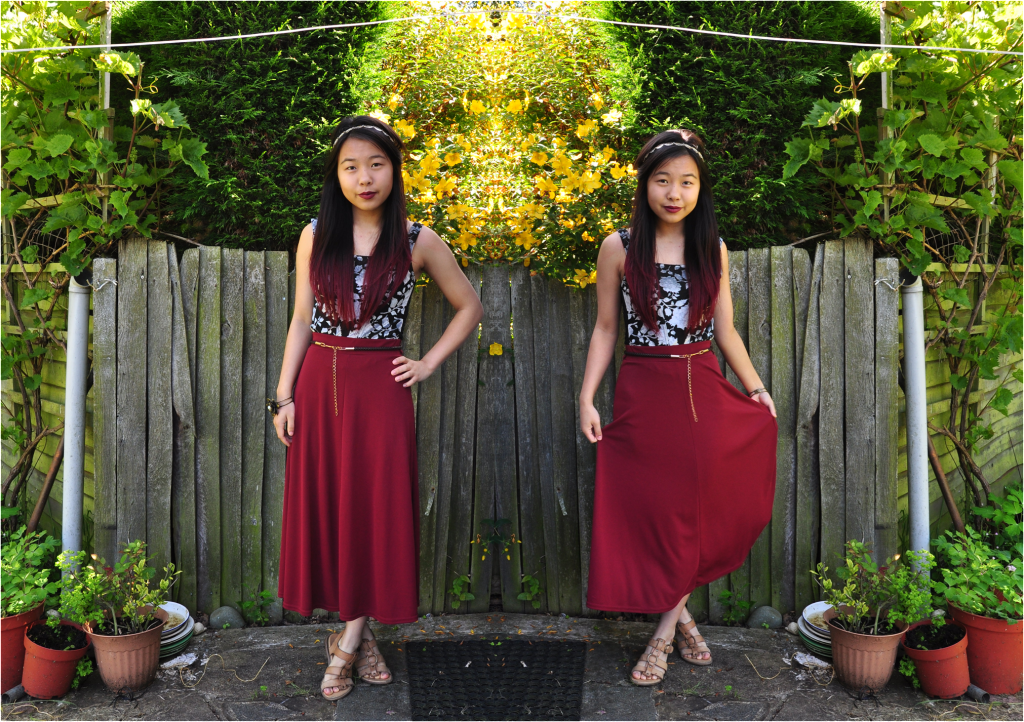 ~RANDOM NUGGET OF KNOWLEDGE~
Yes, I am bringing back this awesomeness - if you are a hardcore ScatterrBrained fan, you guys will know what I am talking about.
Did you know that burgundy is a red colour associated with the wine of the same name, which in turn is named after the Burgundy region of France? (You probably did as it's pretty common knowledge, so a fail on my behalf...)
Today's outfit is pretty different to most of my outfits as it is quite put together and feminine - two adjectives I usually don't associate with my style. However, I do like it, so I am sharing with you today for day 2 of
BEDIS
:
B
log
E
very
D
ay
I
n
S
ummer!
Ciao for now!
Rebecca x
P.S. Just an early warning, I may not be able to complete BEDIS tomorrow as I'm super busy with a tie-dye party! I apologise in advance, but since I did two posts yesterday, I hope that compensates!