Headband - Topshop, bracelet and choker necklace - Claire's, top - Hype, skirt - River Island, shoes - Vans
I think I'm hot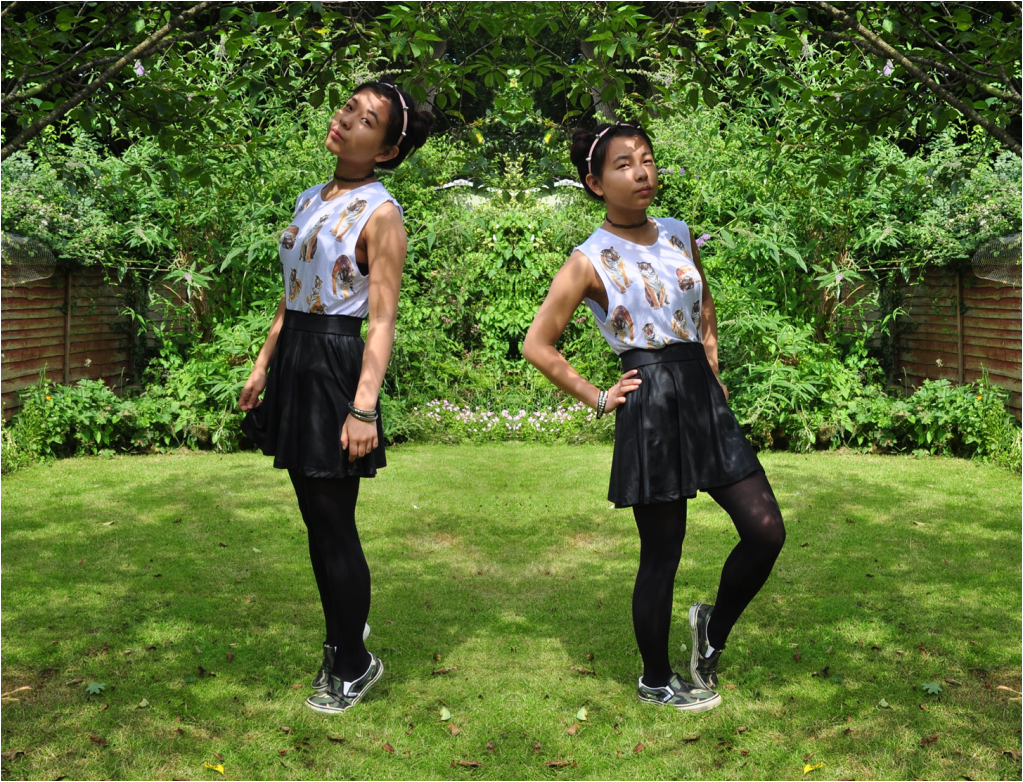 Wow finally, a post which has gone to plan and hasn't taken multiple days to complete!
For the start of BEDIS (Blog Every Day In Summer), I am featuring a black skater skirt. I bought this skirt a few days ago from River Island for only £10 with a giftcard I got for my birthday. It's slightly big for me, but I just rolled it up once. I love how it is made out of this shiny black material since it reminds me of skirts that you would wear for dance.
Also, I love having my hair like this in two little buns. I think it makes me look very Chinese and I think I should wear my hair like this more often. Lots of my favourite bloggers all seem to be so I think I should lose my inibitions and do too.
I am also very happy about the fact that I managed to finish a video in less than 10 hours for once and I think I might stick to this sort of format for my OOTD's as it makes them slightly more interesting. To enhance my videos further, I really want to include some sort of background music - anyone know of any good places to get royalty free music?
Anyway, thanks for sticking around, see you tomorrow!
Rebecca x
P.S. The title of this post is from a song called Lion by Eugene Mcguiness. I have literally been in love with this dude's music recently, and I think he is a lyrical genius, especially in this song Lion. Have a listen!