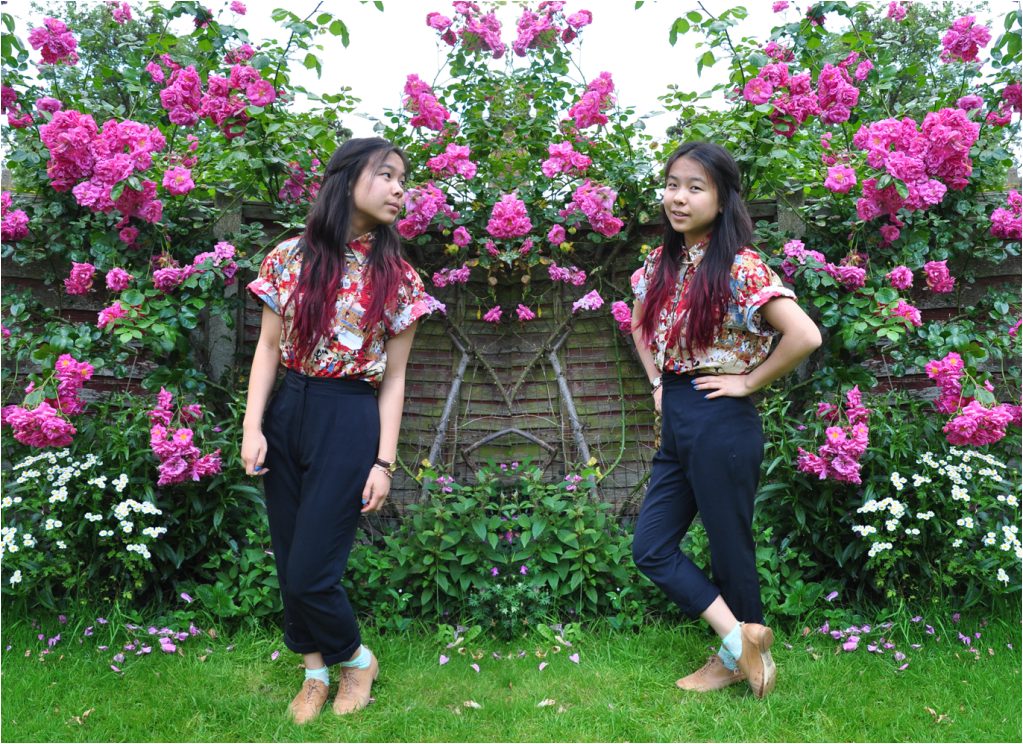 Patterned shirt - charity shop, trouses - mum's, socks - New Look, brogues - M&S
Here is the same shirt from
the last outfit post
, but styled with some smart trousers instead of leather shorts to make them suitable for my sixth form induction, where the dress code was smart/casual.
I think I have slightly improved my editing skills, but the quality of the video is still pretty lacking. I am learning and hopefully the next few videos will be even better. I apologise about the fact that the video is so quiet, but I was talking a load of nonsense anyway most of the time. Again, I feel like a parrot by constantly regurgitating the fact that I have been very inconsistent with my blog writing and video making. However, now since it is the holidays, I hope I will have more time for more regular posts.
On the other hand, I have stumbled across a slight problem - I have run out of clothes to blog about! However, this is a perfect incentive for me to do some shopping, especially since I have acquired quite a few gift cards for my birthday.
Thanks for being loyal to my blog, even though I have not been that loyal myself to it.
Rebecca x.
P.S. I am very slightly worried about some of my viewers to my YouTube videos - someone who commented on my video seemed to have a disturbing fetish for disabled people sex (I'm not even joking...). Luckily I've blocked him, but it's still rather worrying!
P.P.S. New post on my second blog -
My Birthday Wishlist!