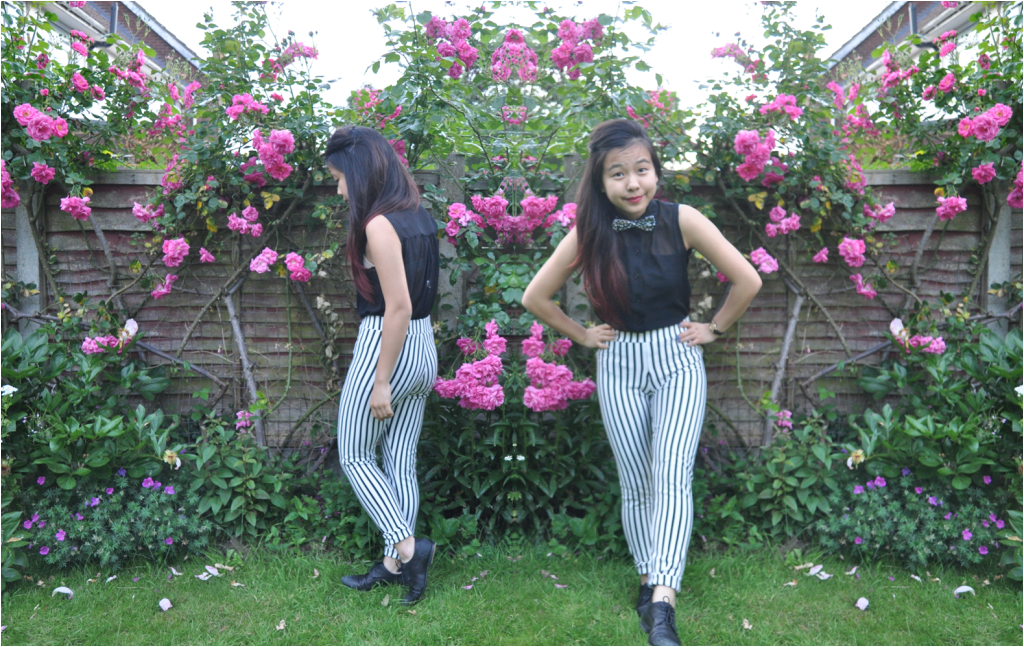 Shirt - Punkyfish, bow tie - charity shop, striped leggings - local shop, shoes - Topshop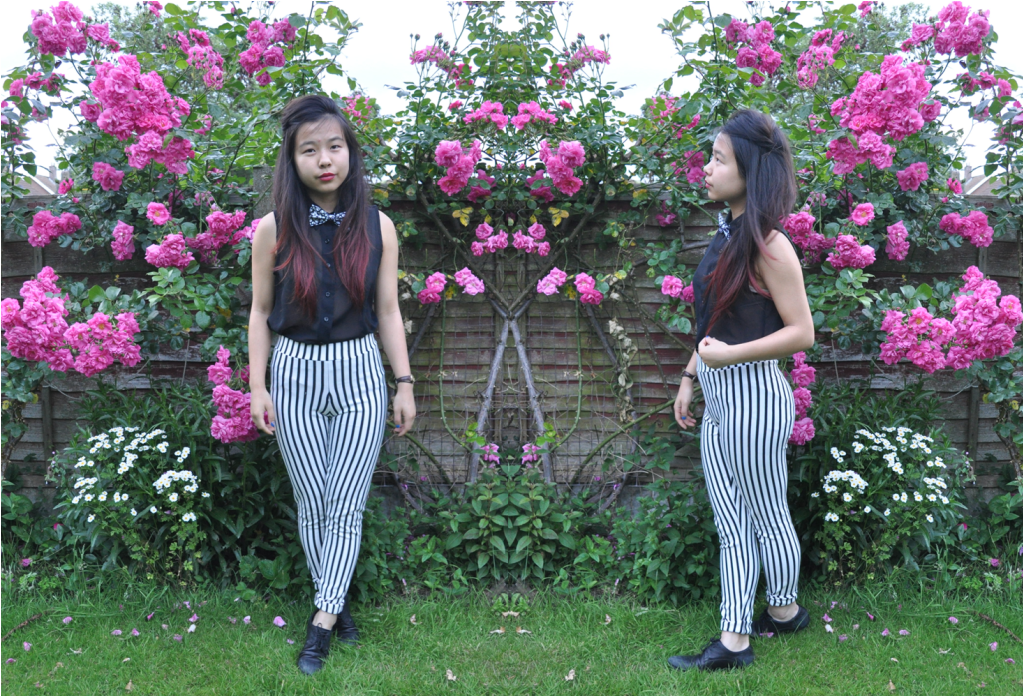 I honestly have no reason why it is 4:3, when I recorded and uploaded it 16:9 widescreen ratio. It's really annoying as it's made me look really squished up and thin. I wasted hours of my life trying to correct this and because my perserverance can only last for so long, I've just left it how it is, so please excuse this. Again, the quality is pretty shitty. To be honest, it is rather frustrating as I'm no longer happy with my blog being a mediocre blog - I want it to be a fantastic blog and to be hindered by something as trivial as this is getting on my nerves.
Anyway, I'm not very happy at all with this post, but again, waste not want not, so here it is.
PEACE!

Rebecca x
P.S. It is my birthday today and
I hate birthdays, hence why I'm in a bad mood.
POST EDIT: Thank you to everyone who has said Happy Birthday and for your kind words. I have now cheered up now and you guys are such babes. :)