Patterned shirt - charity shop, shorts - local shop, thick leggings - Primark, boots - Doc Martens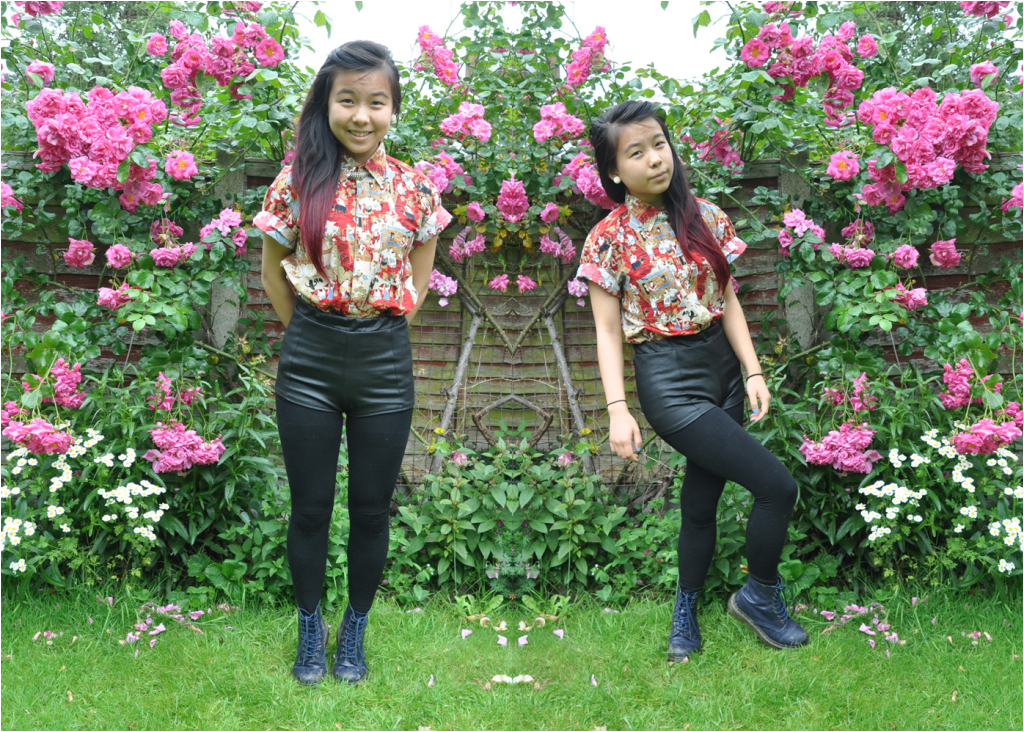 As I said in the video, I love this garish shirt. It reminds me of the Bayeux Tapestry as it document a specific moment in history, just like how the Bayeux Tapestry documents the Battle of Hastings. It depicts this huge village scene where there are people travelling across the river via oxen (THAT'S THAT WORD I WAS THINKING OF IN THE VIDEO!), washing their clothes in the river and just generally carrying out their daily lives but in a way which is so foreign and simplistic compared to our complicated lives nowadays.
Also as I mentionned in the video, I am almost developing a thing for gaudy and loud patterned shirts, so I may film a "How I style Patterned Shirts" video anytime soon. Thus I think that that is a perfect incentive for you guys to head on over to my YouTube channel and subscribe?!
ScatterrBrained's Youtube
As usual, I apologise for the terrible quality of video and the aspect ratio again. I think it is YouTube's fault since before I upload them, the aspect ratio seems fine.
PEACE!
Rebecca x
P.S. Thank you everyone for the birthday wishes. I was sort of depressed in the morning, but your comments really did cheer me up - thank you.