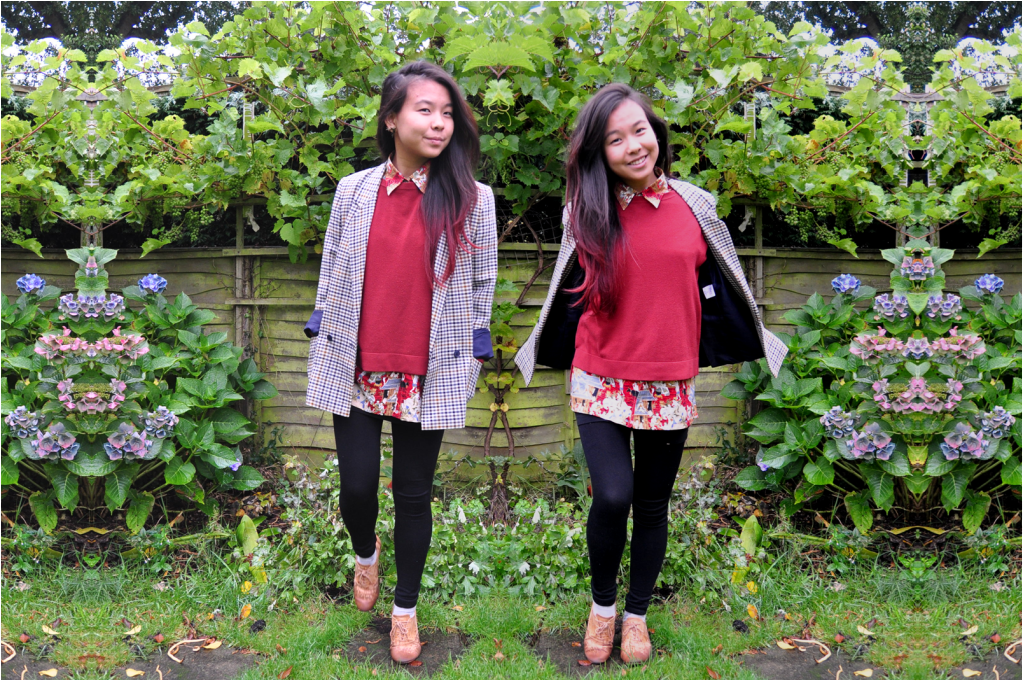 Blazer - Mum's, jumper and shoes - M&S, shirt - charity shop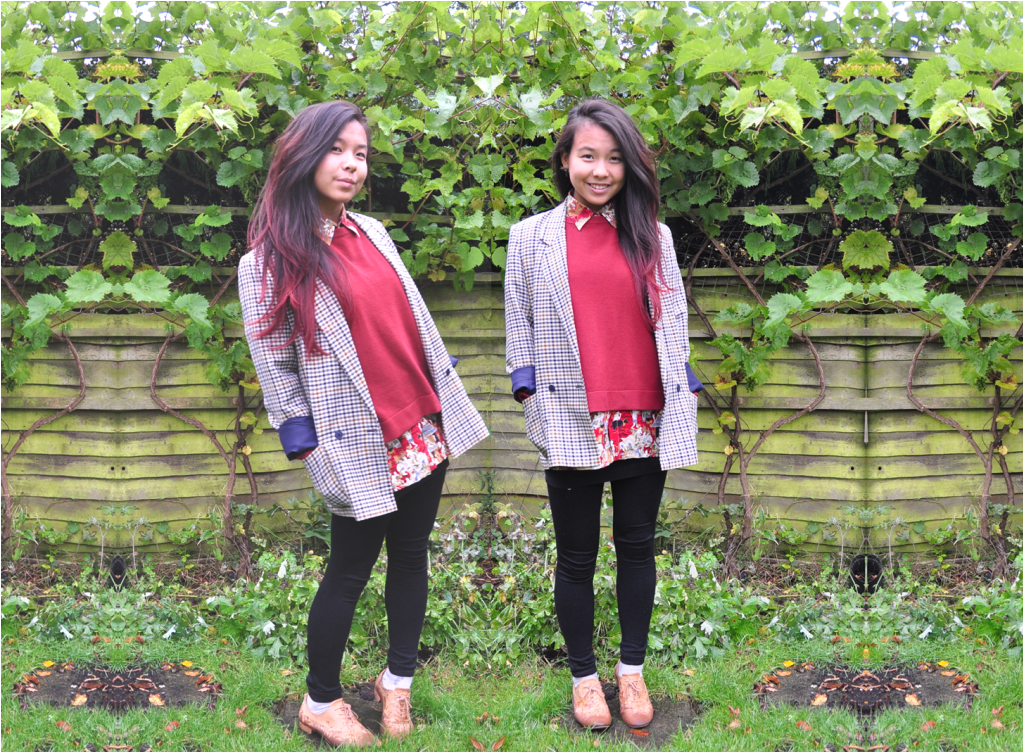 In my last post ("
Going for the Jugular
"), asked you guys whether you would be interested in seeing some of the outfits I wear to sixth form and some of you guys said yes, so everyday, I am going to post whatever I am wearing to this blog! Before I get into this actual outfit, I'd like to first mention what our sixth form dress code actually is. Some people say that our dress code is really relaxed, but others think it is quite strict. You guys can judge for yourselves.
We have to wear:
A blazer and matching bottoms
A shirt/blouse with a collar
We are not allowed to wear:
Any sort of denim or jeans
Leggings
Any "stretchy-material" skirts
Clothes that are too revealing.
As you can probably tell, I am already breaking quite a few rules in this outfit, but teachers like me so it's okay. I am wearing the illegal leggings, mainly because it is literally so cold and raining outside today (yes I took these photos in the rain!). I am also not wearing matching top and bottoms. My friends like point out that whenever I wear this outfit, that it looks like I'm not wearing any skirt at all, but in fact I am wearing a black body-con skirt from H&M - another illegal item. This is because I am pretty short and the blazer with the jumper are pretty bulky anyway, so if I were to wear a proper skirt, I would look like I was drowning in my outfit.
Also, just like to talk about the title of this post - "Spanner in the Works". It is in reference to the first line in the song "Moscow State Circus" by Eugene McGuinness. In fact, yesterday's post title ("Going for the Jugular") is also a lyric from one of his songs. I have a penchant for idioms and am also so obsessed with his music, so I am going to continue with using his lyrics for song titles as I think he's a genius. Also, I had technology today and used a spanner so I thought it was vaguely appropriate.
Anyway, must dash to my violin lesson - cheerio,