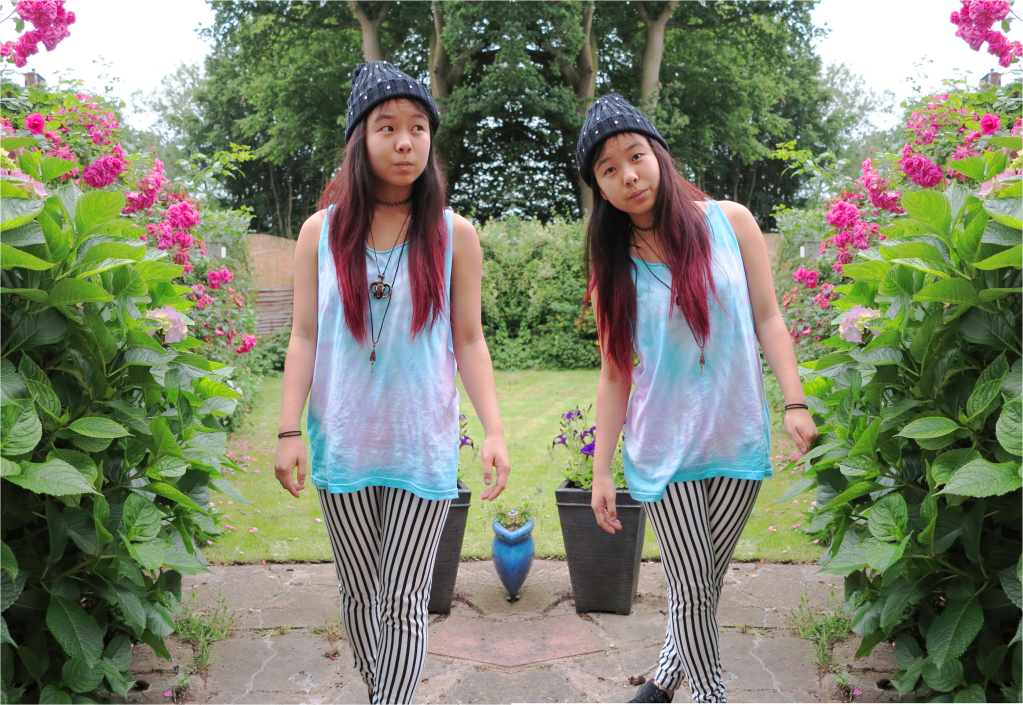 Hat and striped leggings - Hype, tie-dye vest top - DIY, necklaces - Claire's, China and Prague, shoes - New Look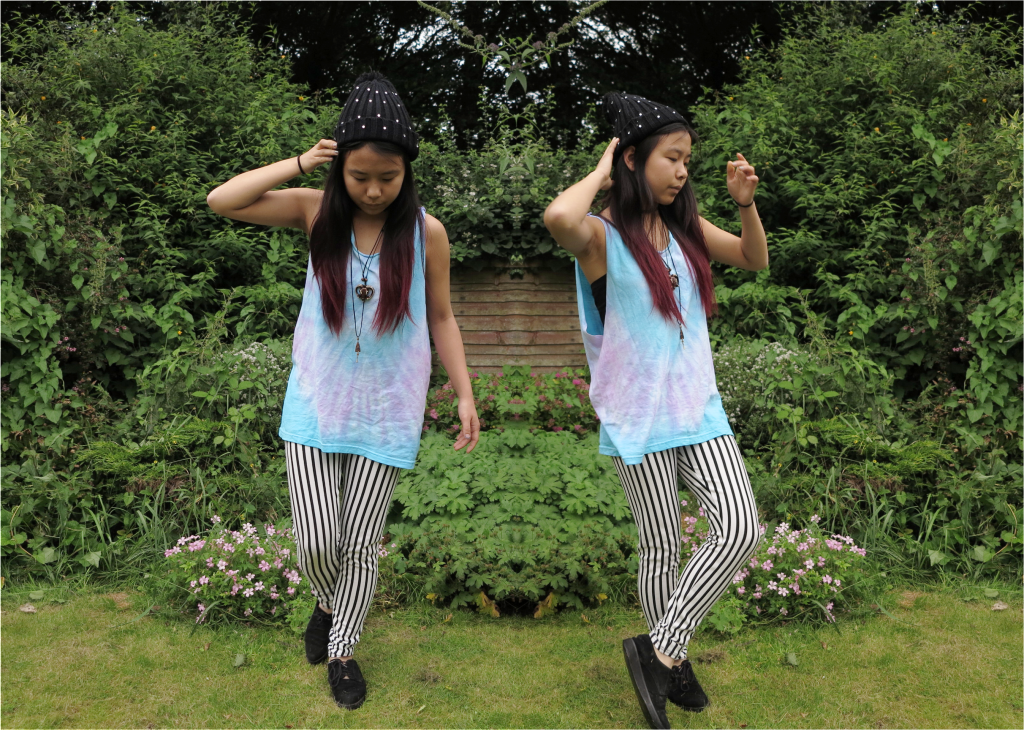 I always seem to be moaning and always negative on my blog nowadays and I realise that this has got to stop! I'm just going to quickly vent all of the issues I have with this post and move on: I don't like the fact that I look super grumpy, the video is literally terrible, I have written / filmed various other outfits but I am having serious IT problems and the photo's white balance are both messed up.
Now for the positive things!
BEDIS: Blog Every Day In Summer!
I am honestly sick of my terrible-ness as a blogger, hence why from today, I am going to re-commence
BEDIS
, which stands for
B
log
E
very
D
ay
I
n
S
ummer! No more tardiness from me. I going to try to post at least every day either on this blog or
Peaabrained,
my second personal blog, so keep remembering to check back.
I have started gathering some super cool items for a super cool giveaway which I will be hosting soon. A quick hint for one of the multiple items in the giveaway: it's included in this outfit!
This shirt was tie-dyed by yours truly about two years ago- I realise it hasn't turned out that great but I feel like I'm quite familiar with the process now and in fact on Monday, I am having a tie-dying party. Would you guys be interested in a video regarding how to tie-dye? I have also done a few other t-shirt customisations recently and I think that would be pretty cool to show in a video post too.
Again, apologies for being a moody cow recently - it's just frustrating and discouraging when I've spent hours (literally) working towards content for this blog, but it hasn't materialised into posts. However, blogging is something that I cannot see myself without in the near future, so I'm just going to try to forget the past and start again fresh with new and better posts. I have done a tad bit of shopping, thus my need of new clothes to document has been forfilled.
See you tomorrow in
BEDIS
:
B
log
E
very
D
ay
I
n
S
ummer*!
Rebecca x
P.S. *I might have to miss a few days of blogging this holiday, but I'm going to try as hard as I can as I don't really have any excuse to not to. The large majority of my friends are on the otherside of the world having fun on holiday, but instead of weeping in my sorry, I'm going to channel that energy into creating great blog content for you.
P.P.S. Just because I am feeling nice to you guys and I don't have enough new findings to create an entire music post, here is a dude I have just stumbled across who is literally so talented. 16 year old Leo Stannard is definitely one to watch for the future - yes he looks like he could be in One Direction, but he has a voice which I would compare to the likes of the amazing Ben Howard with his incredible tone. I also love his guitar playing with all the harmonics. Enjoy!