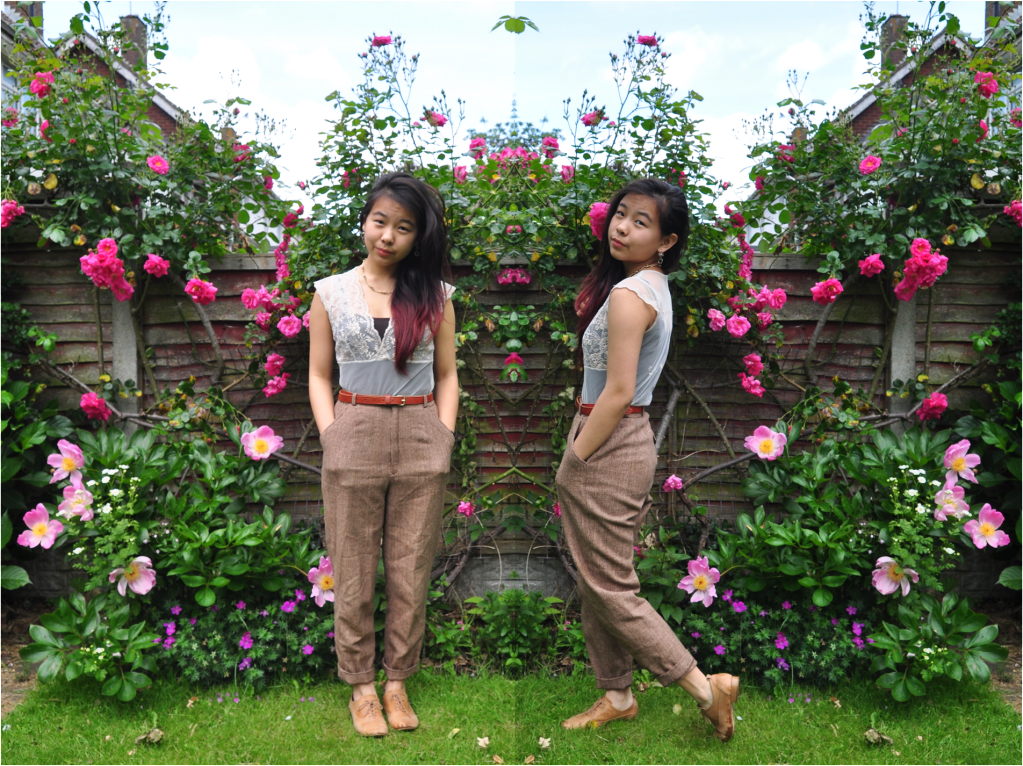 Earrings - Accessorize, necklace and belt- Topshop, top - Topshop via a charity shop, trousers - Mum's old trousers, shoes - M&S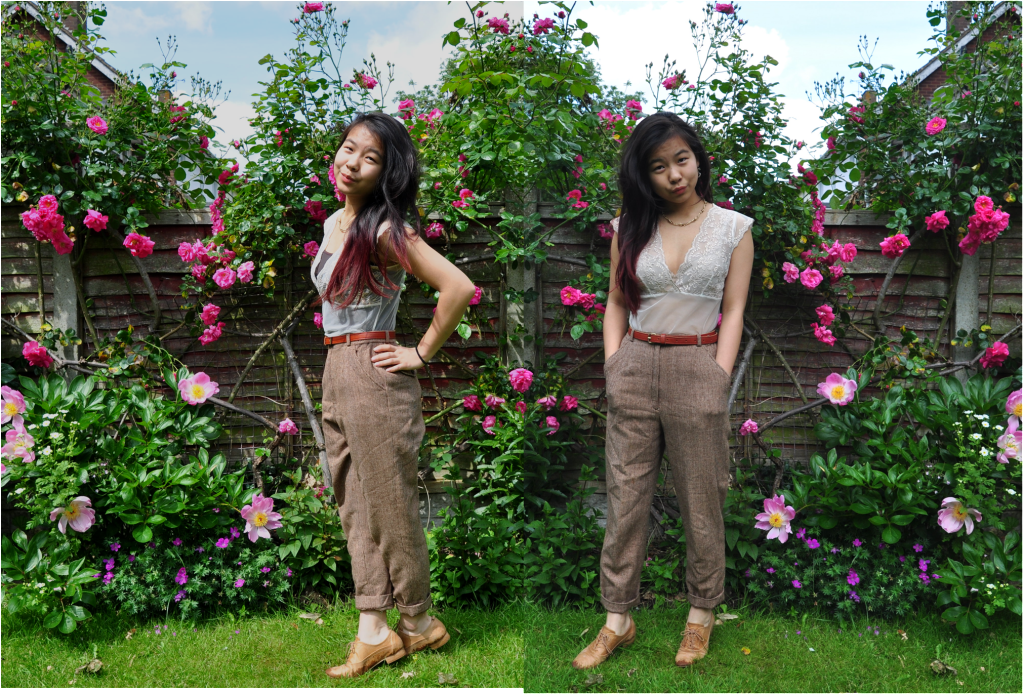 Argh, cropping fail. Also it randomly got way sunnier, so please exuse the over-exposure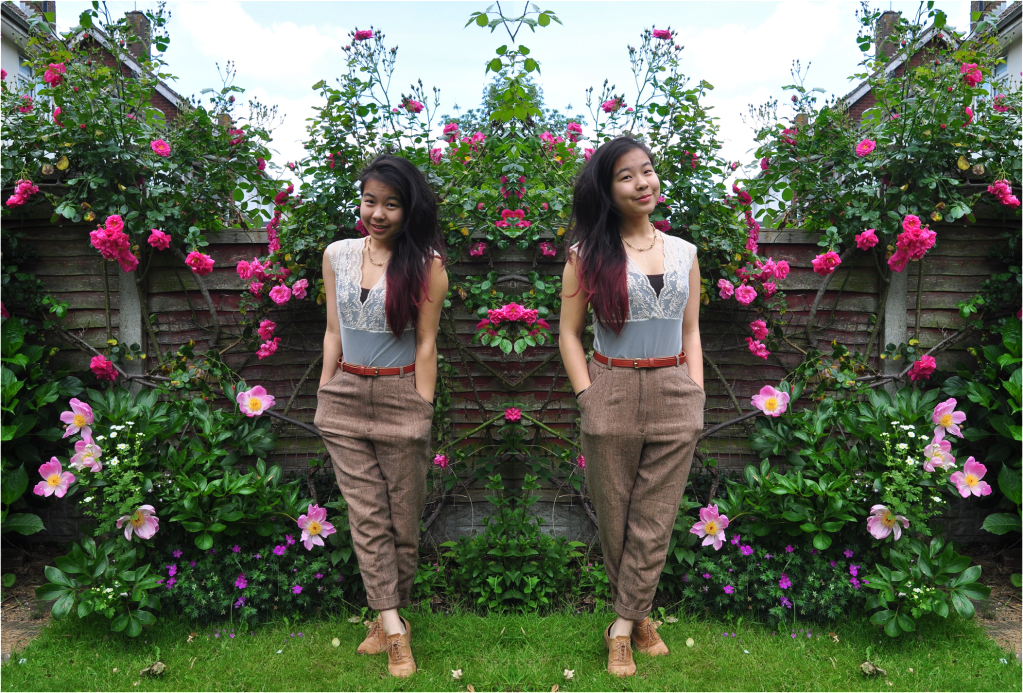 This outfit is pretty different to how I usually dress as it is pretty smart and sophisticated: two words that I would never associate with my fashion sense usually. I can see this as a great sixth form outfit with a fitted/cropped blazer and a bright coloured sactual. Which reminds me, I really need to start considering what I'm going to wear to sixth form as I don't have any smart clothes! (Side note: can really really imagine me as a 6th former? I think not.)
I really like this embroided/weird mesh material top - I got it from a charity shop for like a pound. I do much prefer the overall look of the outfit without the brown vest, but since I could not find a nude vest, it had to do, as I really don't like wearing low cut tops
These trousers are another item of clothing in my wardrobe that are really neglected. They have a fantastic cut and are from a heavy wool material, so it feels very high quality, but I never wear them for a few reasons:
I live in leggings and shorts.
My legs are super short, so it's hard to find trousers that don't make me legs look even shorter.
I hardly ever wear any trousers in a peg-leg shape or in fact trousers generally as I'm sort of self conscious of my mahoosive bottom.
These trouser's waist band is absolutely tiny! They have a 25 inch waist and since I'm normally 26-27, it is quite a squeeze. I can only wear these trousers when I've not eaten a meal for at least 2 hours. My mum owned these trousers just before she was pregnant with me, so it really has shocked me that she was really that thin in the past.
See you tomorrow (hopefully!)
Rebecca x
P.S. I will improve my photography soon, but recently I have just been trying out different sizes/formats of pictues and I think I will stick to this sort of size.
P.P.S. Yay, you can finally see the flowers in my garden!