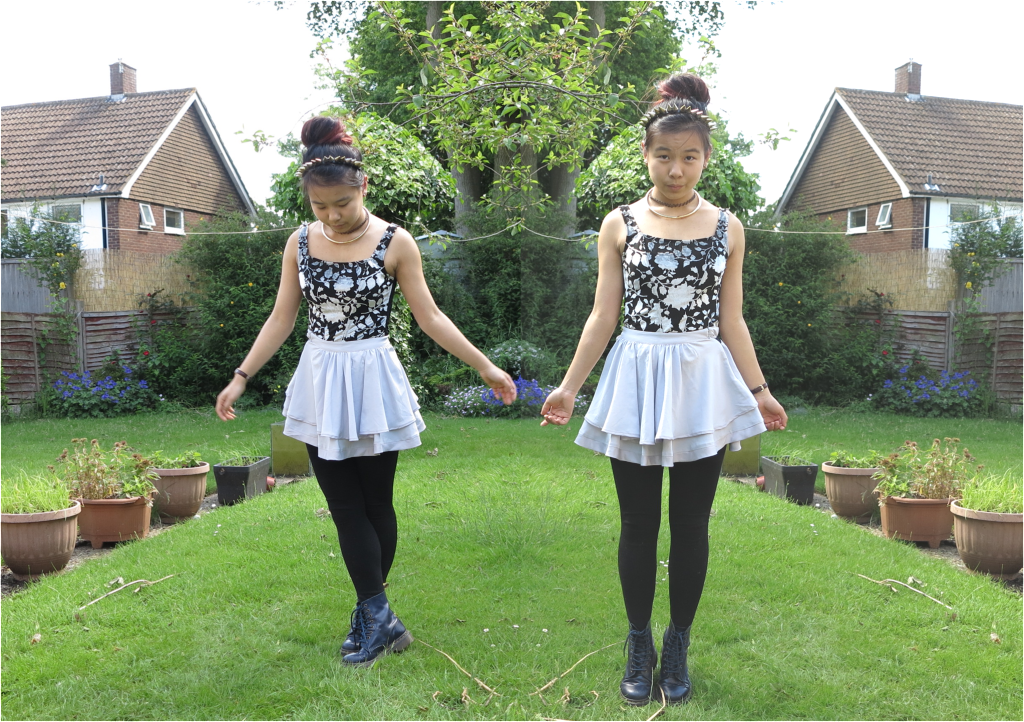 Spiked headband - Topshop, necklaces, Claire's and H&M, top and cardigans - both passed down from my mum, skirt - Topshop, boots - Doc Martens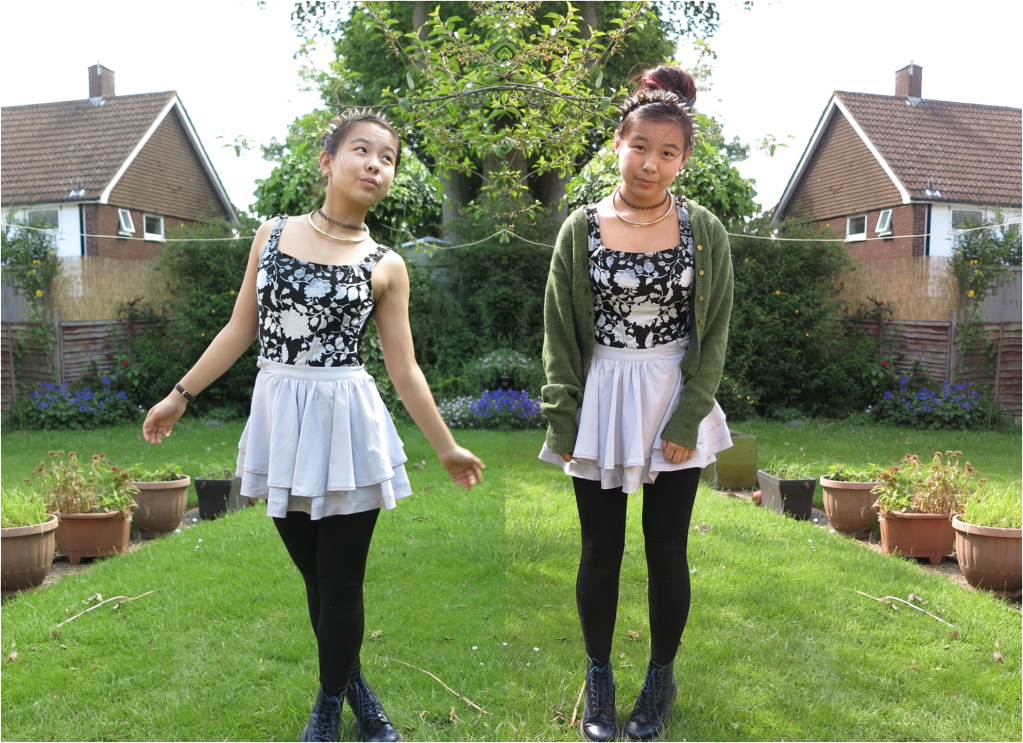 Before you guys say anything, yes I do realise I look like a dick in these pictures - I really do pull such awkward poses. However, I couldn't be bothered to take the pictures again, so yeah.
I love this top, not only because of the pattern, but I also love the fact that it is velvet, which is possibly my all time favourite material. Also, I really should've worn some thinner tights, rather than my thick thermal leggings that I wear all year round as I hate having cold legs, but again, I'm lazy.
Just like to apologise again for the changing contrast and colours in the pictures. This time it wasn't my fault as the sun was ducking in and out of clouds.
My mum thinks I look like the Statue of Liberty - WIN.
Wow I'm so proud of myself - two outfit posts in two days. Hopefully you will see another post on this blog, or
PeaaBrained
tomorrow!
Rebecca x
P.S. No, your eyes are not deceiving you - my pictures aren't actually blurry for once! I have realised that uploading the images straight to Blogger has reduced the quality of them, so now I'm uploading them to Photobucket, then embedding.
P.P.S. I have just done a hair wrap a la
Sara Louise from Waiste
, who is one of my favourite bloggers. Will post a picture tomorrow!