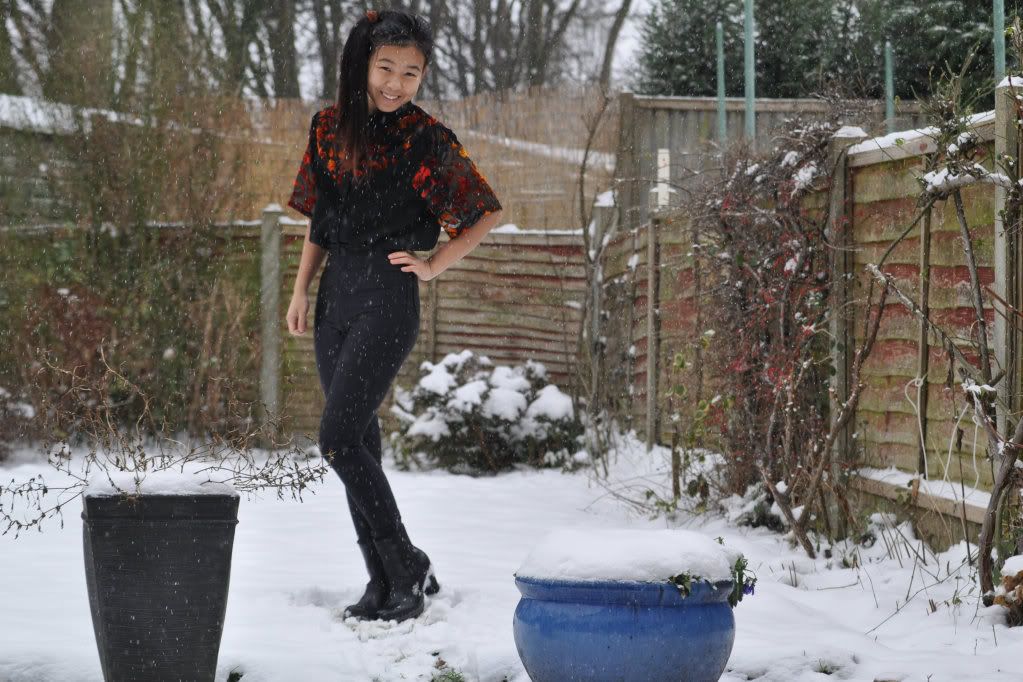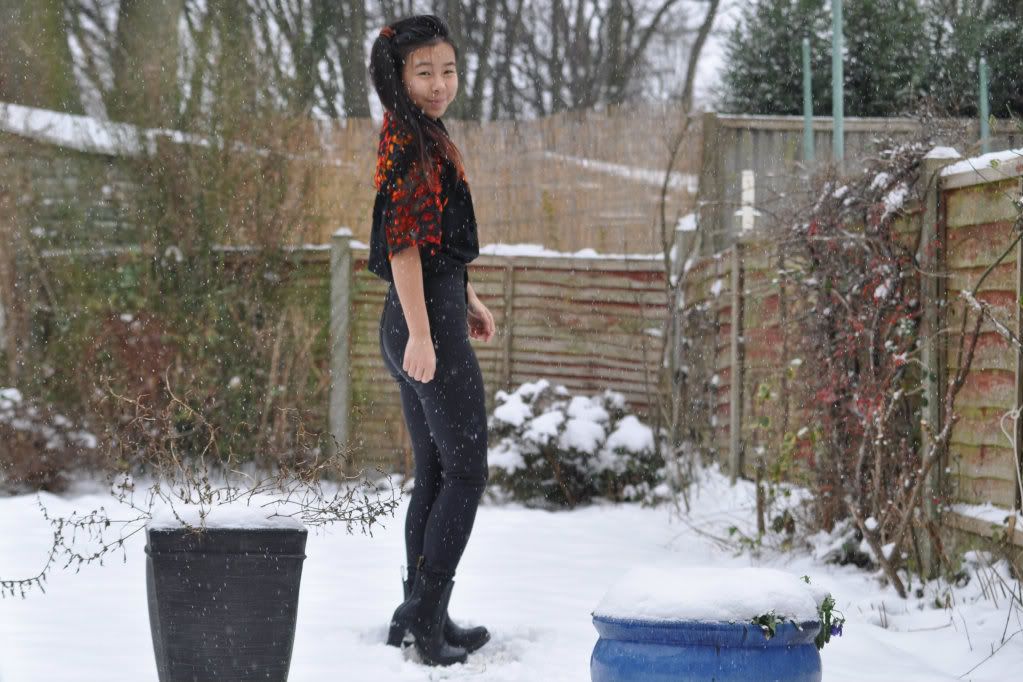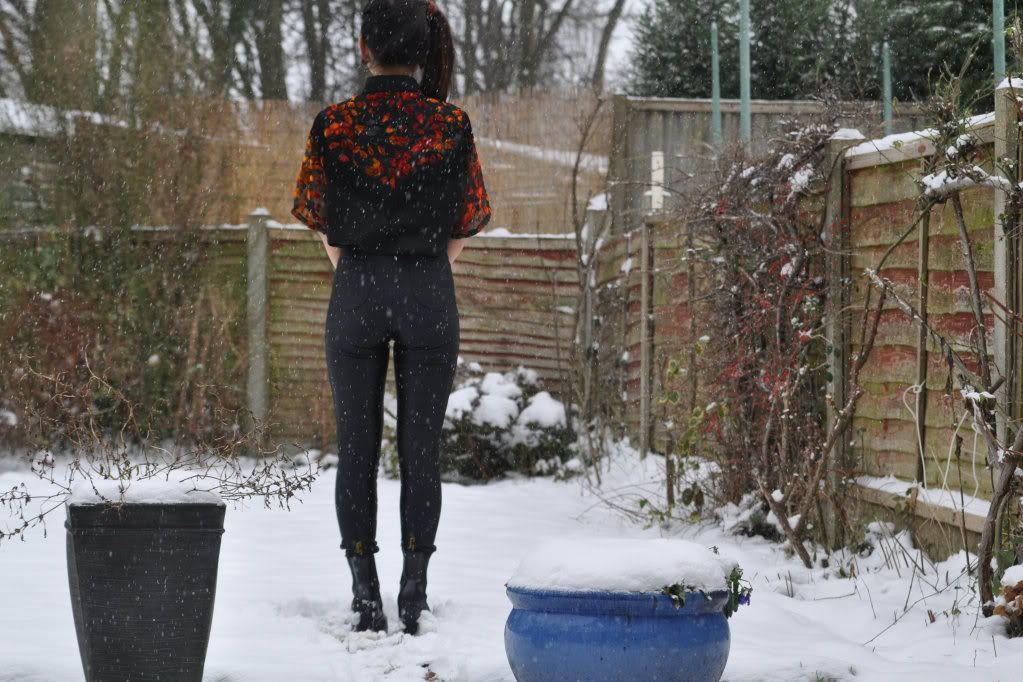 Button up shirt - charity shop, Disco Pants - American Apparel, Chelsea boots - Doc Martens
Yes, I am a crazy lady and I took all these pictures whilst standing in the snow. Surprisingly it wasn't as cold as I imagined, but it certainly was not a pleasant experience. However, I feel like I owe it to you guys since I've not posted in so long. I've done 4/5 of my AS module exams now so hopefully I will have more time but I highly doubt it so I'm not going to make any promises!
This shirt is possibly one of the best items I have ever thrifted. I should've taken a close up, but it's got burnt orange velvet and shiny black autumn leaves on a shirt black chiffon with a black fringed edge. It's really hard to describe, but is all my favourite textures and materials combined into one shirt. I call it my cowboy top but it's sort of annoying to wear since the fringed bits always get hooked or attached to everything. I love it nonetheless.
And then there are my disco pants! Yes, I finally have the much coverted and highly hyped American Apparel disco pants. They are everything that everyone says they are and I love them so much! My sister bought them for me for Christmas and I am so glad I have them in my possession. Anyone wanting a review of them since they are quite pricey but in my eye, completely worth it!
Have fun and stay safe in the snow,