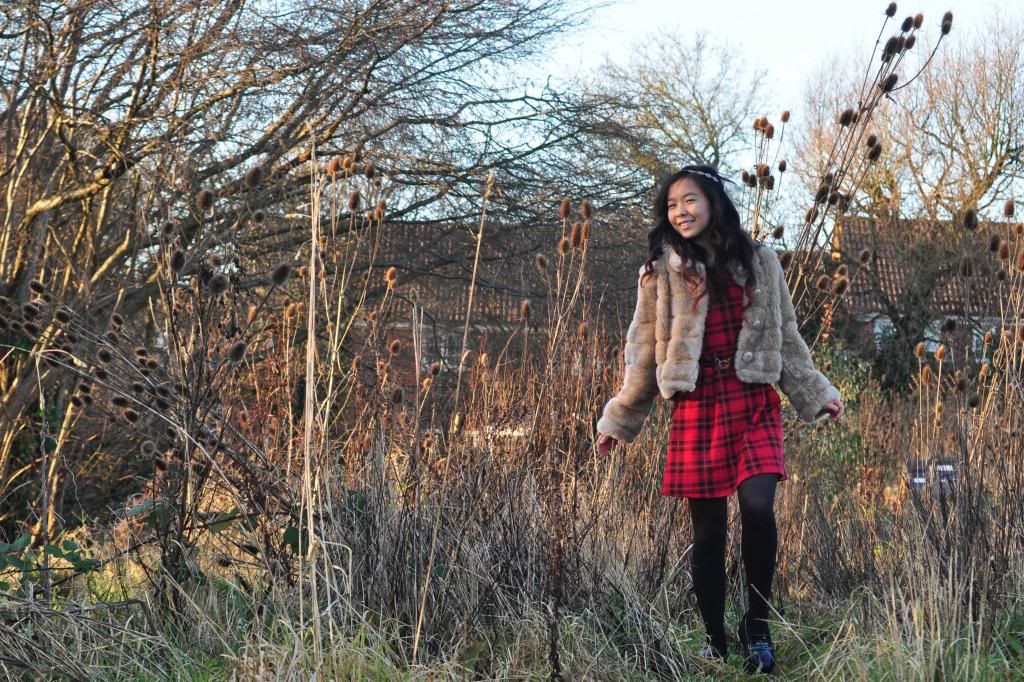 Fur coat: M&S, tartan dress: New Look, headband - Accessorise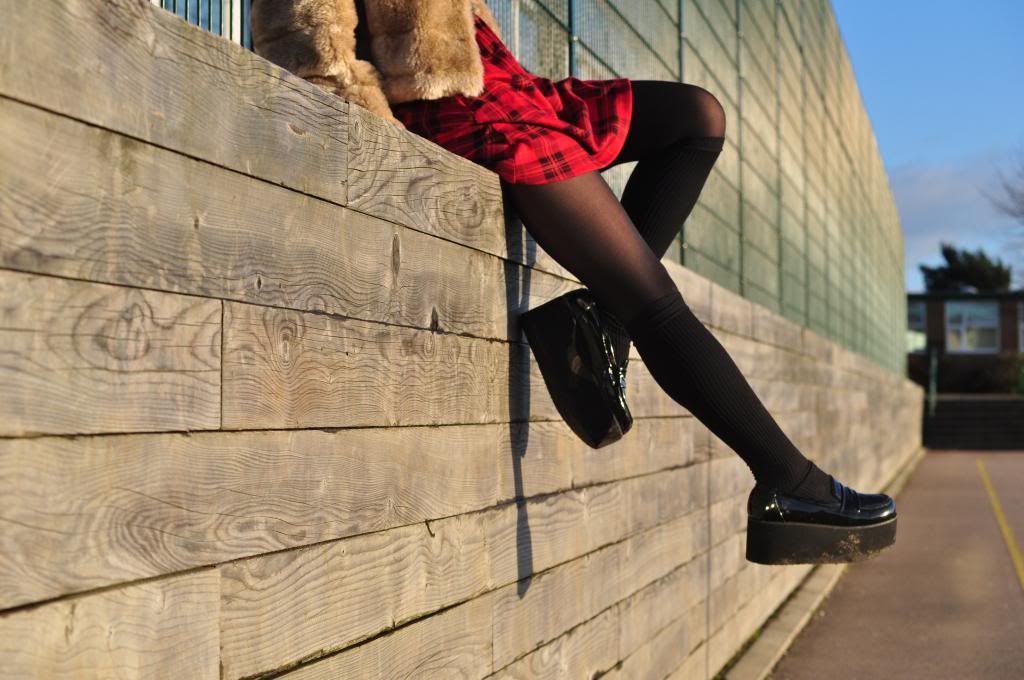 Muddy flatforms: Office
However, now it's a new year and that means time for changes. One thing that really bugged me was the format of all my posts - the mirrored outfit posts were fun to begin with, but they have quickly lost their novelty. I have some fantastic equipment in my disposal and it's time that I started utilising it to make my photography a bit more interesting. Today was such a beautiful day for once and since it is a public holiday, I decided to creep into the secondary school next to where I live to take some pictures outside the confines of my garden. My plan was almost over before it began as I ran into a caretaker but I just told him that I was taking pictures for a "school project" and he let me carry on.
I go through phases of loving different patterns - lastly it was paisley print, but now tartan is definitely my new obsession. The more tartan the better. This dress is actually from the Generation 9-14 range in New Look and it's age 12-13 which is absolutely ridiculous as it's pretty much a size 8 dress. I've worn it so much throughout the Christmas season. Next I am searching for a tartan suit jacket and skirt combo for sixth form, much like Cher's in Clueless.
Anyway, I hope you enjoy this post. I cannot guarantee a regular schedule of posts, since I have a total of 5 AS modules within the next 3 weeks. However, I will try to make the ones I put out as good as possible.
Thanks for sticking around.
Hope you have had a fantastic Christmas holiday and New Year.
P.S. I have no idea what a "Lookbook" is, but rhymes are cool.
P.P.S. I've missed my 1 year blog-iversary. I really am a terrible blogger.
P.P.P.S. Post coming up tomorrow on my
second blog
about New Year's resolutions.