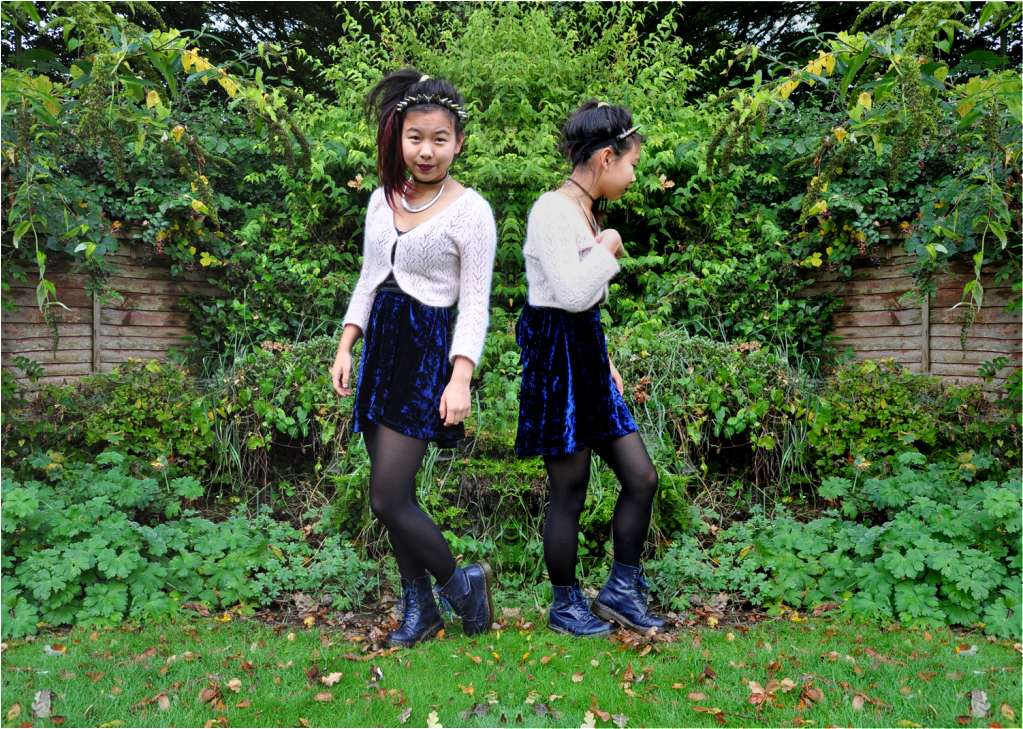 Spiked headband - Topshop, necklaces - Claire's & Topshop, cardigan - friend's, dress - charity shop, boots - Pascals Doc Martens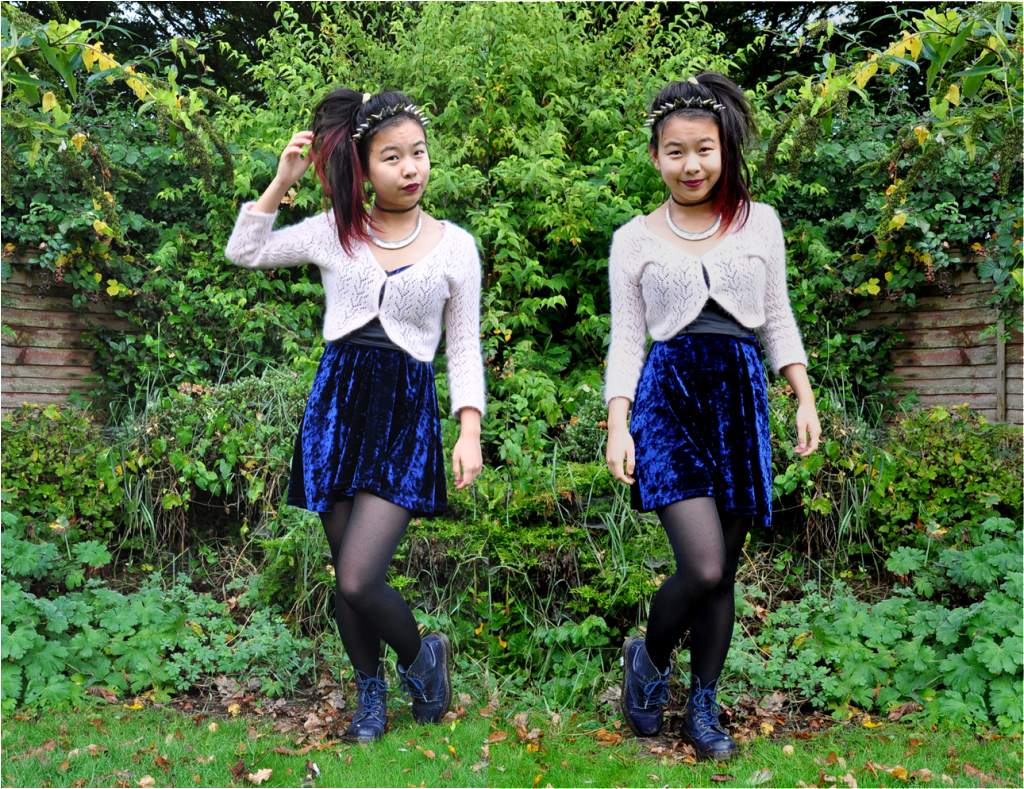 This outfit was probably one of the most awkward outfits to take photos of, as one my neighbour's son/daughter was having a bouncy castle birthday party, so they would keep bouncing up and down, looking at me and think "what on earth is she doing?". However, it did make me feel a bit nostalgic as when I when I was 7, I had a bouncy castle birthday party in my garden too!
I do realise that this outfit is pretty similar to
this outfit here
, but I felt bad for being such a terrible blogger, thus I've deemed it acceptable to repeat some items of clothing in posts. Also excuse the puffy face - I took these photos just after I woke up and after some quick googling, I have found out that this is due to fluid retention and continued pressure on the face during sleep.
There are two main reason why I haven't been very regular with my blog post, firstly being the fact that school is major busy and full on basically all the time, so I have no time to take outfit posts during the week days. Because I seem to put in so much effort working out what to wear everyday now being in sixth form, during the weekends I just feel like wearing something boring, casual and not blog worthy. However, I am enjoying the freedom of not having a uniform to wear to school, so would you guys be interested in seeing some of my sixth form outfits?
The second reason for the lack of blog posts is because I've just not really acquired any new clothes recently as I don't have any time to go shopping! However, seeing that I now have so many outfit posts up, I think I might just repeat some of the clothes I have, but style them in a different way.
Saying that, this cardigan was actually new though. My friend OW gave it to me and I'm so glad as it is amazingly soft due to the angora in it. However, one major problem is that it literally sheds everywhere which is annoying as everything gets super fluffy and linty. It's nonetheless very awesome so thanks to OW for giving it to me.
In other news in the world of me is that I HAVE TWITTER (YIPPEE :D) - follow me
@ScatterrBrained
I've had this account for a long time, but I have no idea why I have used to earlier as it's amazing. I am literally so addicted to it, plus I think it's great as I can now interact with you guys on a more regular basis.
Ciao dahlings,
Follow me on GFC/
Bloglovin'
/
Twitter
P.S.
Revenge has also returned to US TV which has made me so happy as it's possibly one of my favourite TV dramas of all time! So many secrets yet to be uncovered, I'm so excited to see how everything unravels.