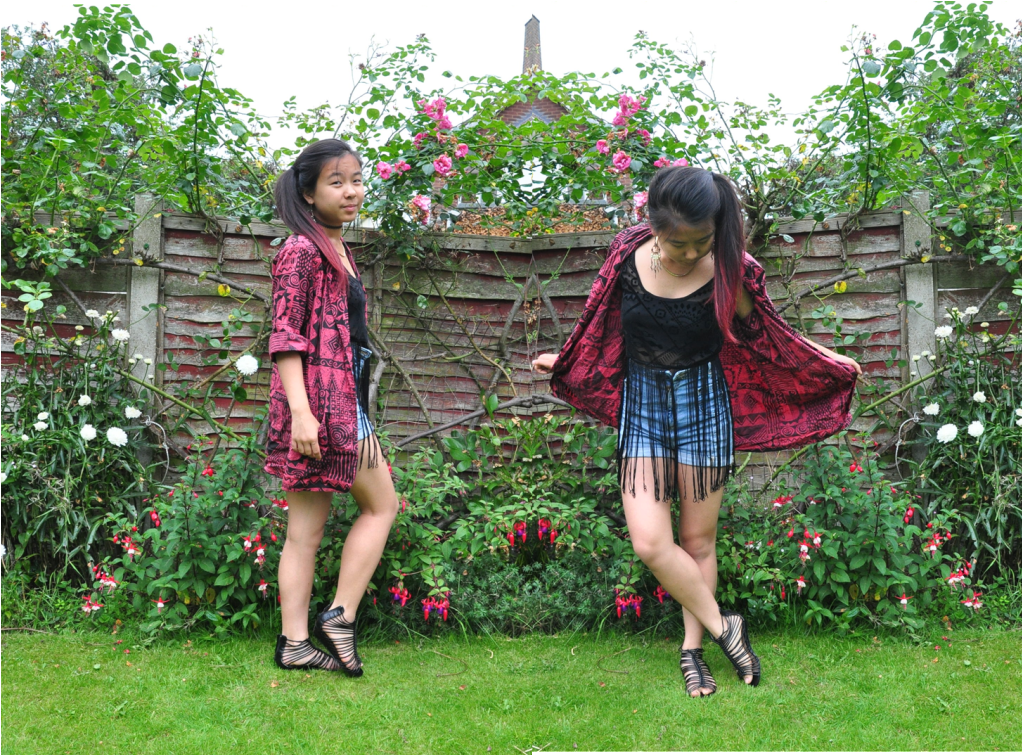 Blazer/shirt thing - charity shop, fringe top - New Look, shorts - H&M, sandals - nicked off my sister (shhh!), earrings - xmas market
The title of this post refers to the fact that this £1 blazer/shirt thing that I bought from a charity shop still smells of mouldy grandmas, even after going through the washing machine (an issue I mentioned in my haul video below!) Oh well, at least I look cool wearing it, even though it his rather massive, so I'm going to have to take it up a bit.

Other news include that I am going to do a giveaway once I hit 150 followers and it's going to be a good one - I have already picked out my prizes! Thus, there is no better time than now to hit follow on my blog as it is a giveaway that you are not going to want to miss.
Also in the mundane life of myself, A level results are coming out in two 2 days (I took AS level Chinese this year) and GCSE results in a weeks time which is rather daunting. I'm thinking of regarding myself opening my results and then posting it onto YouTube as I'm a massive internet nerd. Yay or nay?
Ciao for now!
Rebecca x